Coronado Area
Commercial Property (Apartment Complex)
Business owners choose Coronado Pet Turf. Say goodbye to divots and dead spots.
Community space with heavy foot traffic for people with pets
Easy to clean with a simple wash and drain quickly
Applied with Zeofill infill to eliminate odors and doesn't block drainage systems or damage the turf blades.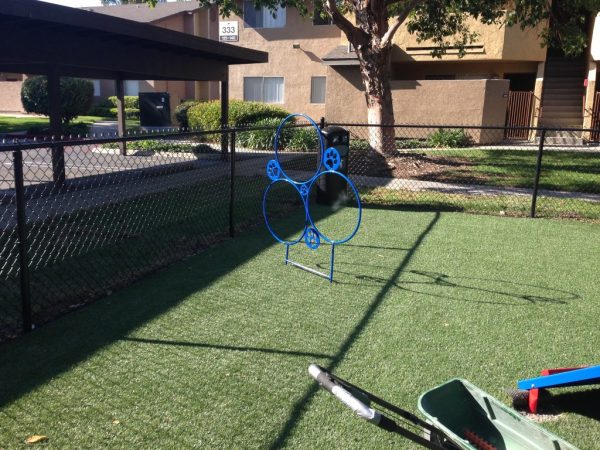 "For this apartment complex, Pet Natural Turf was installed because of shorter cut of the blade and durability. Also, we added more drainage system so that cleaning and maintenance are easy for Apartment staffs. Our customer can expect the turf to always look like the day it was installed, even after all the visits by all the dogs in the neighborhood."
– Coronado Best Turf Team