There's nothing quite as attractive as a lush green landscape that showcases a vibrant green grass. Yet, for home and business owners that live in dry climates, having a beautiful green grass is a real struggle. With the lack of rain and the demands of upkeep maintaining a lawn can be costly and time-consuming, which why home and business owners are installing artificial grass. Tips on Preparing Your Yard for Artificial Grass.
Preparing Your Yard for Artificial Grass
Installing artificial grass is a major decision like any other improvement project. But, the benefits will soon outweigh the initial cost of turf installation.
Artificial Grass &Turf Benefits:
Save Water, time & money!
Certified lead-free safe for pets and children
No brown spots, mud patches, or holes.
A Low Maintenance Lawn, It is that simple!
No more weeding, mowing or fixing sprinklers.
A beautiful green landscape for years to come.
It qualifies for local water rebates.
First and foremost, make an appointment and see samples of the turf and of their installations. Another suggestion is to read their reviews on Yelp, Google, or even their websites. When picking the turf, consider certain elements as pets, the amount of traffic, drainage rate, face weight, face weight, the color of the turf and thatch color, and most importantly, does the artificial turf look and feel as real grass.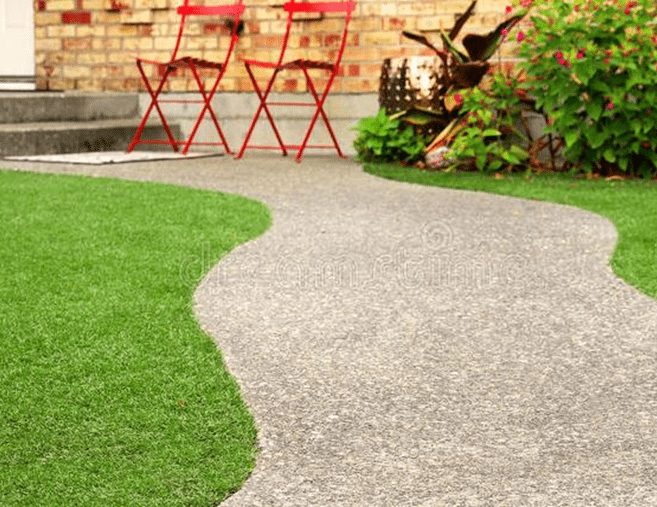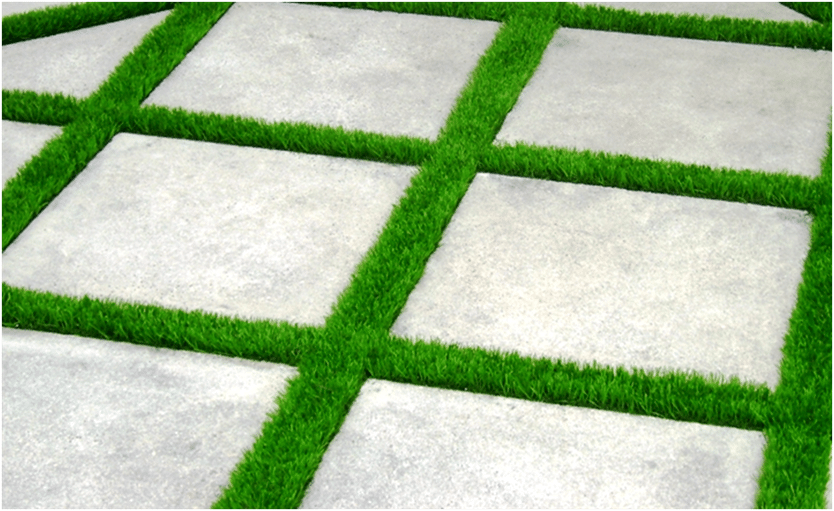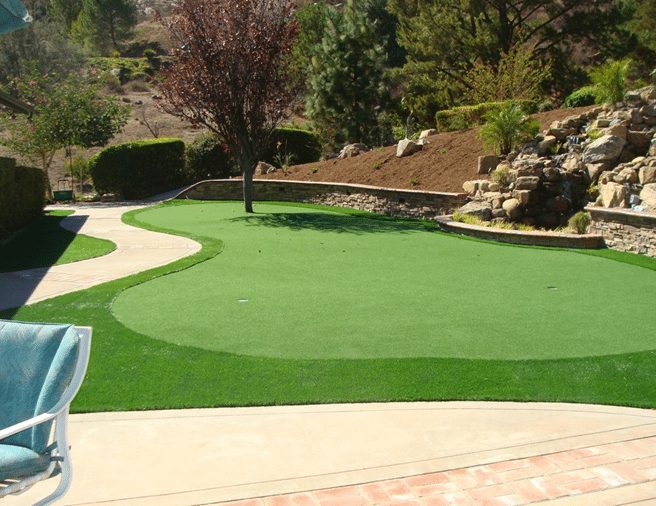 Realistic looking synthetic grass and professional installation.
Professional artificial grass installation will make this process much easier, but there are a few elements owners can take to prepare. Here's what to expect with an artificial turf installation during the preparation stages:
Should owners hire a contractor?
First, home and business owners must understand the essential of hiring a business with a contractor's license to install artificial turf. Selecting a reputable company with this license ensures employers protect workers if they get injured and purchase the necessary bonding. This way, the homeowner is not liable for any incidents.
What are the necessary yard-preparation steps?
To ensure the realistic look of artificial turf, the contractors will need to prepare the ground before installing a new lawn. To do this, they will rip up all grass, weeds and other shrubberies to create a clean topsoil and then create an even surface. Also, they will cap off the sprinklers, and place drainage holes throughout the yard to prevent water from pooling on the grass.
Another factor is to consider is the weed barrier. Artificial Grass Weed Fabric is designed to prevent weeds from growing inside your artificial turf. This fabric will still allow for proper drainage, as well. Weed fabric easily conforms to your landscape contour and lays flat underneath your synthetic grass.
Removing objects:
It is best to remove everything you can from the area on the project. This includes storing away any items, like patio furniture or BBQ, throughout the installation time, which usually runs about two to three days depending on the size of the yard.
The most respected contractors will respect your property yet, accidents do happen.
Will homeowners need to remove permanent fixtures?
Contractors understand that you cannot sore away permanent fixtures and will work around any non-moveable elements by using precise measurements to cut the turf to fit it evenly around the objects.
Also, if you would like to add pavers to the landscape, this is a great time let the contractors know so they can install the pavers for you and fit the turf around the pavers.
Other yard elements:
Once completed, you can finally enjoy your beautiful, lush green landscape. Add beautiful plants, trees, and flowers as artificial grass blends beautifully with live landscaping.
Now, you can ditch your lawn equipment because tedious maintenance is a thing of the past. If intruding weeds spring up around the edges, just spray a bit of weed killer on them. Otherwise, fire up the grill and invite some friends over to show off your green space!
Call Us Today, +1 (619) 435-5296
Coronado Best Turf – 4231 Balboa Ave, Suite 1054 San Diego, CA 92117